CONCERT URBAIN : pour une citoyenneté créative
Via Scoop.it – Le BONHEUR comme indice d'épanouissement social et économique.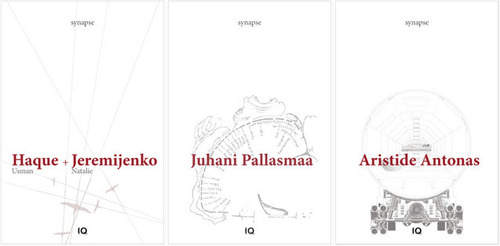 The entropiqIQ drop-books series
curated by: César Reyes Nájera
An starting point to articulate an intellectual fabric supporting the entropiqIQ project. A forum of reflection including people moving on the limits and blurring boundaries on the knowledge of cities, information, technology, art, biology and philosophy. A series of publications in pamphlet format exploring the thought and ideas of thinkers and doers; articulated by simple detonating questions posed through emails, tweets and conversations:
– What is information?
– What is matter and energy?
– What is the city?
– What is entropy?
via César Reyes Nájera ‏ @dpr_barcelona