Useful resource on the writing of Saskia Sasken
CONCERT URBAIN : pour une citoyenneté créative
See on Scoop.it – Le BONHEUR comme indice d'épanouissement social et économique.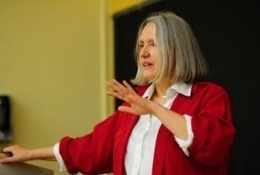 Saskia Sassen's research and writing focuses on globalization (including social, economic and political dimensions), immigration, global cities (including cities and terrorism), the new technologies, and changes within the liberal state that result from current transnational conditions.
SASKIA SASSEN
Author Territory, Authority, Rights: From Medieval to Global Assemblages. (Princeton Univ Press).
Many articles on www.saskiasassen.com
New York and London
@SaskiaSassen
See on www.saskiasassen.com