See on Scoop.it – Urban Choreography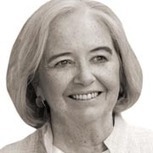 I suspect, however, that the village and sustainability are inherently contradictory concepts. This suspicion is offered as a polemic, based on neither empirical data nor a comprehensive review of the literature. My purpose is to voice a renegade opinion on the merits of New Urbanism and its dubious claims to sustainability, and to draw attention to an altogether more sustainable alternative that has been explored in recent projects. This alternative accepts a more open, indeterminate urbanism that recognizes discontinuities and inconsistencies as life-affirming opportunities for adaptation and change, offering choices for the future in accordance with the true definition of sustainability.
Ruth Durack is director of the Urban Design Centre of Western Austrialia. She is a staunch advocate of a non-profit, collaborative approach to achieving urban design excellence.
Donovan Gillman's insight:
A critique of New Urbanism and Village Urbanism in the light of what is indeed worth "sustaining" – Another view. The author paraphrases sustainabilty definition nicely "So with a small but significant adjustment to the Bruntland Report's definition, I would suggest that sustainability refers to development that satisfies the choices of the present, without compromising the ability of future generations to make choices of their own."
See on places.designobserver.com