press release from the Institute of Landscape architects of South Africa (ILASA) of a unique and important  two volume series on the Landscape Architecture of Southern Africa which sets out to fill a gap in the history and theory of the field of Landscape Architecture and Environmental Design. This collection should be on every Architects, City Planner, Environmentalist, Urban Designer and Landscape Architects bookshelf as an indispensable reference, both locally and internationally. Many of these projects which have one ILASA Awards of Merit over the last three decades have never been in any publication before now, with the possible exception of local magazines, and their unique African character and flavor thus deserve a wider audience showing there is more to Africa than the "Big Five', Soccer and Crime! Well done to these authors who have laboured  to bring us this valuable collection.: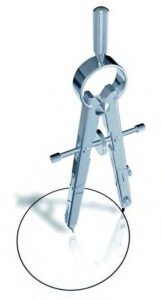 SOUTH AFRICAN LANDSCAPE ARCHITECTURE: A COMPENDIUM
Compiled by Hennie Stoffberg, Clinton Hindes and Liana Muller:
The above two books are now in preparation at Unisa Press and are the first in what may possibly become a new series entitled South African Landscape Architecture. There is a need to collectively celebrate and document the achievements of South African landscape architecture academia and practice. The breadth of the profession sees practitioners and academics creating value in widely different spheres of the built environment.
South African Landscape Architecture: A Compendium (ISBN 978-1-86888-674-6)
This publication is a collection of professional landscape architecture projects which have received awards of merit from the Institute for Landscape Architecture in South Africa. This represents some of the most significant landscape interventions the profession has produced over more than 25 years.
Over the last three decades only five publications on South African landscape architecture are available in print. These form the only source of written material for research purposes on many topics related to the profession in South Africa. If such resources are not conserved in some way, it will inevitably become increasingly fragmented and ultimately very difficult to collect. The Compendium thus collects this published material on the 63 Merit Award projects in its original form, in order to document this resource, given its historical and cultural value.
South African Landscape Architecture: A Reader (ISBN 978-1-86888-662-3)
The discipline of landscape architecture in South Africa has been covered in five main popular printed media in the form of trade related journals and magazines. South African Landscape Architecture: A Reader is however the first collection of papers written by academics actively involved with landscape architecture research. The Reader serves as a platform for current South African landscape architecture research and theory to be locally and internationally distributed, making it widely accessible to peers involved with research. Publishing through Unisa Press (the largest local academic publishing house) is for these reasons an appropriate choice.
All the papers have undergone editorial review and every paper was double-blind peer reviewed (a
 process independently facilitated by Unisa Press). This book provides an accessible vehicle for the dissemination of this research. While the longer papers are more theoretical, the shorter project descriptions focus more on the application of theory to design projects and are usually more comprehensively illustrated. Several of the authors are involved in practice and supplement their research with results from inquiry undertaken through practice – design as research. These project descriptions add tremendous value to the discipline and to an integration of academia and the profession.

This book will significantly add to the dialogue on the developing discourse of South African landscape architecture and enhance the reciprocal dynamic between praxis and academia 
ABOUT THE COMPILERS
Dr Hennie Stoffberg
Previously Department of Architecture, University of Pretoria, South Africa Hennie was a senior

lecturer in landscape architecture and sustainability at the University of Pretoria until 2010. His academic qualifications and interests include sustainable design, green architecture, climate change commerce, the Clean Development Mechanism (CDM), corporate citizenship, environmental education, phyto carbon sequestration, phyto carbon footprints, urban ecology and landscape architecture. He also consults in the field of carbon commerce. During 2008, he held the position as the Programme Manager for the Exxaro Chair in Business and Climate Change at the Centre for Corporate Citizenship of the University of South Africa. Hennie publishes and conducts research in diverse fields and often read papers internationally and locally.He co-authored a book entitled Climate Change: A Guide For Corporates (Unisa Press) in 2009.
Mr Clinton Hindes
School of Architecture, Planning and Geomatics, University of Cape Town, South Africa Clinton Hindes is the Convenor of the two-year Master of Landscape Architecture degree programme. His teaching focus is primarily design studio and the history and theory of landscape architecture. He graduated with a Bachelor of Landscape Architecture and a Master of Landscape Architecture (by research) from the University of Pretoria. His Masters degree focused on teaching in landscape architecture. Clinton taught landscape architecture and architecture at the University of Pretoria where he ran the second year combined design studio for a number of years before taking up his current positi on. His research interests lie in developing the theoreti cal foundations of the discipline of landscape architecture. He is currently working on his PhD entitled; 'The application of an organisational framework to the body of theory in landscape architecture for improved critical engagement'.
Ms Liana Muller
School of Architecture, Planning and Geomatics, University of Cape Town, South Africa Liana Müller
is a practicing professional landscape architect with a Masters Degree in Anthropology. Aft er lecturing in the Department of Architecture at the University of Pretoria, she took up a positi on as lecturer in the Master of Landscape Architecture programme at the School of Architecture, Planning and Geomati cs of the University of Cape Town. Liana is actively involved in the landscape architecture and heritage field, completing heritage audits, management plans and designs for cultural landscapes across Southern Africa and internationally. She also completed numerous visual impact assessments for nati onal scale projects. Her academic research and publications revolve around the representation and mapping of cultural landscapes, specifically focusing on people's present and past connecti on with the environment and landscape acting as anchoring point for memory and  meaning.